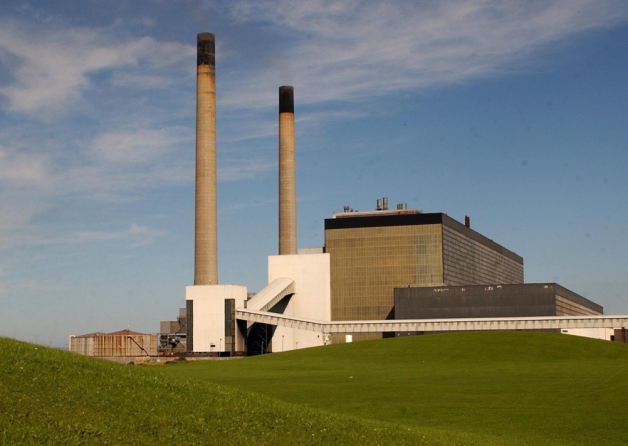 Cockenzie Power Station, Edinburgh
Client

Scottish Power

Service

Completed

Ongoing (24 Months)
Brown and Mason have been appointed by Scottish Power to carry out a complex decommissioning, dismantling, demolition and redevelopment at the site of Cockenzie Power station, on the Firth of Forth, east of Edinburgh.
Project Aim
The aim of the project is to demolish structures, de-plant the boiler house, turbine hall and mill, leaving the shell of the existing building to enable the construction and installation of two high efficiency Combined Cycle Gas Turbines with a nominal output of 1000MW.
The power station is in close proximity to residential properties – the town planners therefore imposed some fairly onerous conditions around environmental monitoring which Brown and Mason will be managing throughout the works. Traffic movements are also under careful scrutiny – a Traffic Management Plan has been developed to ensure that both the surrounding areas and neighbours are not unduly affected.
A full de-plant of the main power station components had to be carried out without compromising the main building fabric.
Major building structure alterations required detailed modelling, engineering solutions and the installation of major temporary steel works to afford the removal of existing structural elements whilst ensuring the stability of the remaining facades (see picture– items in red are to be removed / altered).
Works also included the careful dismantling and separation of 2 x Stator units for resale by the Client. Other complications will include a set of works to remove the coal conveyor system bringing coal to the plant from the coal field site a mile or so away. As the turbine hall is to be re-used it has been essential to carry out de-planting activities sensitively.
A number of Marine Civil Engineering works were required at the site – to demolish the cold water intake system and to achieve the complex dismantling of pipework at the jetty. Specialist subcontractors were  employed to carry out undersea works (using divers and support vessels), with their works overseen by Brown and Mason. A temporary seal on the outfall has already been put in place with a permanent seal to  follow. Piping and an oil-unloading boom have been removed from the jetty (to make it safe) with work taking place from barges.