Brown and Mason are certified to an Environmental Management System applicable to Demolition & Dismantling and Asbestos & Toxic Waste Removal. This has been assessed and registered by National Quality Assurance Limited against the provisions of BS EN ISO 14001. This Environmental Management System is monitored closely and audited yearly by NQA.
It is our policy to give environmental issues the highest priority. As a minimum standard the Company will undertake works strictly in accordance with the provision of all current legislation. This ensures as far as reasonably practical, that adequate protection of the environment is provided against unnecessary exposure to potential hazards and risks.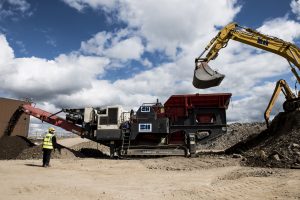 The Company promotes the safe implementation of various demolition and asbestos removal techniques and controls harmful emissions to the environment. We safely deal with demolition arisings, asbestos and contaminated materials and all other waste materials in accordance with our site specific Demolition Site Waste Management Plans (WMP).
You can view/download our Environmental Policy Statement here. It is in PDF format.