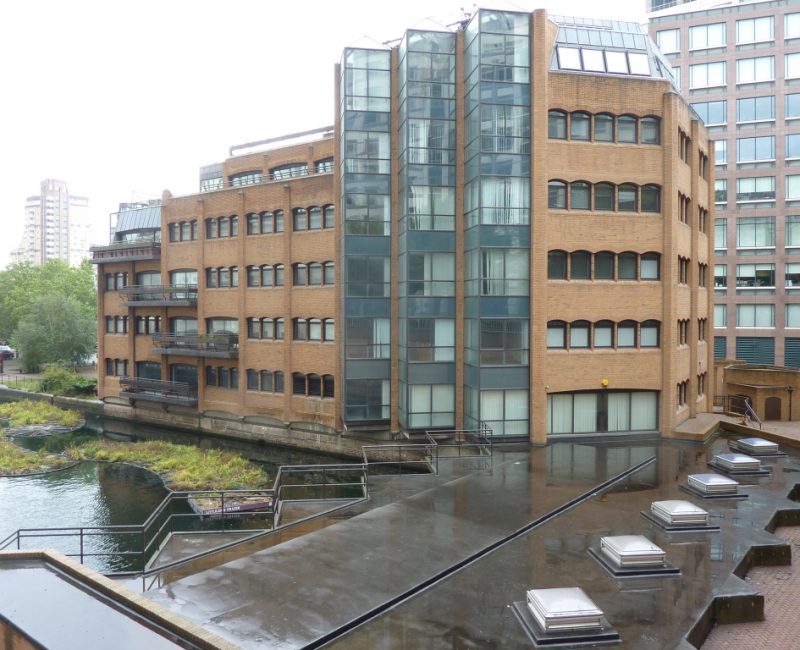 Park Place, Canary Wharf
Demolition of a six storey reinforced concrete 1980s office building located adjacent to the Middle Dock in Canary Wharf. The contract also includes temporary propping/protection to the listed dock "banana brick wall".
Specialist activities included the employment of Thames Waterman to manage barge access to site to remove debris along the River Thames.
The contract included the following investigation works prior to demolition commencement:  examination of the makeup of the floor slab itself, to establish its strength and the loadings it would be able to take, looking at the south most staircases to establish  suitability as a debris chute, and creating holes in the ground floor slab to allow scaffolding to be erected down to the basement level.
Work began by accessing plant room at the top of the building and de-planting.