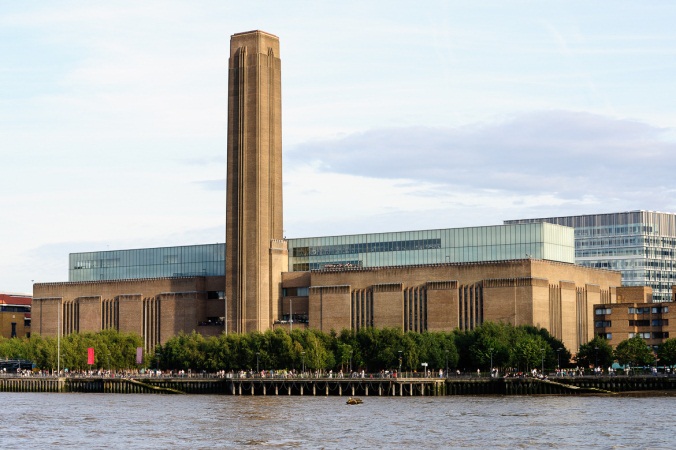 Bankside Power Station (Current Tate Modern)
Client

Nuclear Electric PLC

Service

Completed

17 Months
Brown and Mason have over 50 years' experience of working inside sensitive and dangerous power station environments. Hence we were chosen to carry out the delicate task of deplanting the Bankside Power Station (on the River Thames between Blackfriars and Southwark Bridges) in preparation for its re-birth as the Tate Modern Art Gallery.
An extremely complex and sensitive design had been produced by the architects Herzog and De Meuron for the Tate Modern, which allowed the building's interior shell to remain as a dedicated space for large art installations. Deplanting had to be carried out so that the structure was not damaged in any way. Brown and Mason were able to protect the internal facades such that the essential form of the building could be retained and re-used in the Tate Modern's final form.
A number of main structural elements had to be carefully removed from within the main power house. To afford the removal of these elements extensive temporary steel works had to be designed, fabricated and erected internally within the main building to assist in retaining the brick façade for future development.
Four sets of turbo-alternator equipment were dismantled down to basement level, including all ancillary pipework, concrete foundation blocks etc. Five steam boilers were similarly removed to basement level as well as the gas washing plant and associated gantries, stainless steel flues were removed from the chimney and all works were carried out within the confines of the original power station structure.
Various items of electrical plant remained live throughout the deplanting works (and still remain live- EDF maintain a transformer bay area which occupies the whole southern end of the building).  Thus works had to be carried out with the minimum of noise and vibration so as not to disrupt the operations of (the then) London Electricity.
Works had to be planned and documented with the utmost care to avoid adverse impact to: local residents; the River Thames; London over ground users on the line to Blackfriars Station, other transport stakeholders and preparatory works for the Globe Theatre reconstruction.