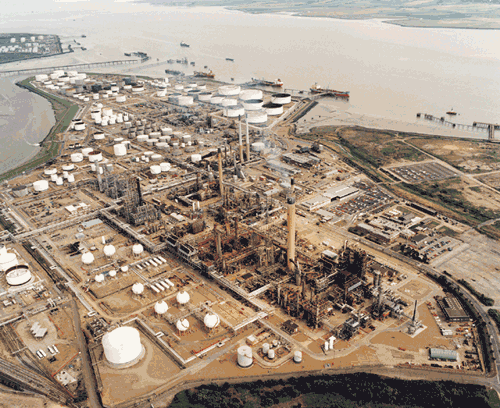 Coryton Refinery
Client

Thames Oilport

Service

Completed

24 Months
Brown and Mason have been appointed as the first step in redevelopment of the site of the former Coryton Refinery.
The company will clear some 70 acres of process plant from the site. Under Brown and Mason's contract, structures will be demolished down to the level of the concrete base.  Asbestos will be safely removed from the site, some units will be cleaned or decontaminated before removal and materials will be segregated to maximise potential for waste recycling.
Works will include: erection of scaffolding, provision of all necessary pre-demolition surveys and inspections (including asbestos), and removal and disposal of:
All vessels, columns, furnaces, heat exchangers
All services – electrical / instrumentation equipment, cabling and trays
All utility systems (water, air, steam, nitrogen)
All stairs, ladders, floors and gantries
All concrete / metal chimney stacks
All residual substances
All asbestos containing materials
All civil structures / buildings
Return to the client will be maximised through reclamation, separation and preparation for reuse of scrap metals.  For example at least 65,000 te of ferrous metal will be reclaimed.