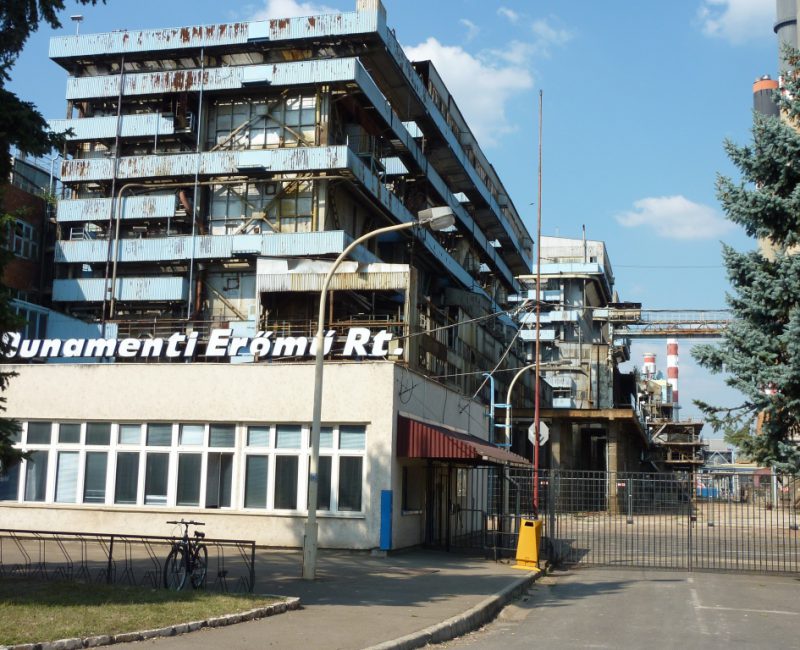 Dunamenti Power Station: Hungary
Client

Tractebel Envineering NV

Service

Completed

June 2013
Brown and Mason carried out the removal of asbestos and ceramic fibres from 7 boiler units followed by their dismantling and subsequent demolition at Dunamenti power station.
The boiler units were built in the 1960s and had been out of service for several years.
Asbestos: notification of the NLI Central Hungarian Labour Safety Inspectorate. Asbestos Removal included: 7,500te of Contaminated Refractory (Chrysotile and Amosite) and 700te of Asbetos Insulation / Asbestos contaminated MMMF (Chrysotile and Amosite).  Air monitoring for asbestos fibre concentration was carried out by accredited independent laboratory.
We were able to take on local Hungarian staff and train them up to our safety standards (Demolition Operative Safety Awareness (DOSA) and Asbestos Awareness as a minimum).
The project language was English, however both translators and interpreters were employed on site for day-to-day communication needs.
Site setup included installation of a significant number of site cabins and mobile office units to house a significant number of Hungarian administration staff.
3 Containers were joined together to form the decontamination unit – to be used throughout the asbestos-stripping procedures.
Having carried out a number of large projects in Northern Ireland, Brown and Mason are used to the logistical procedures involved in moving equipment around overseas.  A lorry comes to Budapest from the main depot in Kent once a week to meet any equipment or supply needs.  There is motorway all the way through Europe up to the plant gates, so supplying the plant/transport for workers is not an issue.
Any equipment or supplies that cannot be sourced locally is loaded on the lorry coming from the UK.