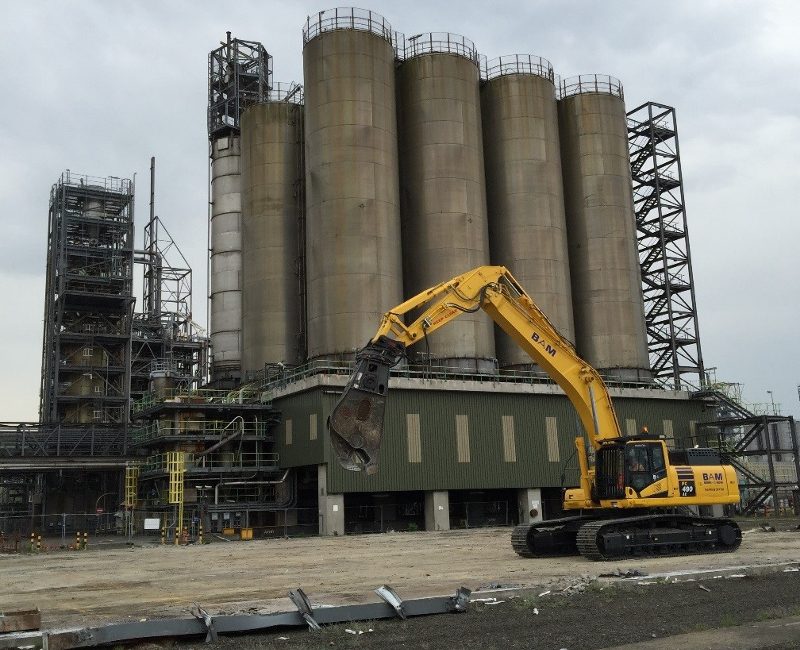 Ineos Grangemouth – Plot 1
Client

Ineos Chemicals Grangemouth Limited

Service

Completed

8 Months
The INEOS Grangemouth Refinery is a tier 1 COMAH site situated outside Edinburgh, Scotland.
Grangemouth represents INEOS' largest manufacturing site by volume of products. It is home to Scotland's only crude oil refinery and produces the bulk of fuels used in Scotland.
Brown and Mason have been appointed to carry out the demolition of all buildings and plants associated with the manufacture of HDPE pellets within Plot 1. The Innovene 2 plant contained in Plot 1 covers approx.. 58,000m2 Plot 1 is surrounded by live facilities and there are a number of live underground services including: HV electricity, fire and towns water mains, and surface water systems; which have required protection throughout the project. Hazardous materials to be removed include: Asbestos Containing Materials, and Residues of Hazardous Liquids & Gases.
Brown and Mason's wide experience of work in or adjacent to live facilities has been utilised to the full on this project. A contributing factor to its success has been our use of an in-house structural engineer to survey all on-site and adjacent buildings. Due to a combination of the age of buildings / structures and historical changes of ownership there were limited structural and equipment drawings available.
Further benefit to the Client will come from the careful separation, removal and resale of scrap metals. The INEOS Grangemouth site contains some 7000te of ferrous and 1000te of non-ferrous scrap.