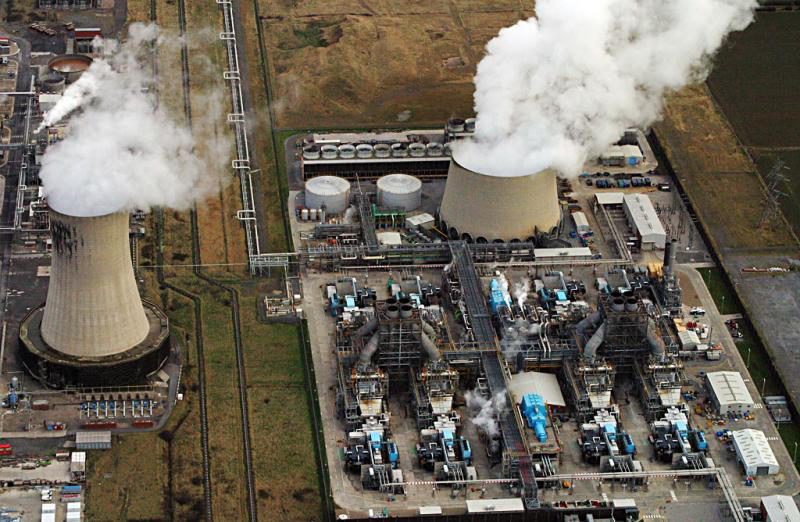 Teeside Power Station
Client

GDF Suez (now Engie)

Service

Completed

16 Months
The works comprised the demolition, dismantling and site clearance of the GDF Suez Teesside Power Station. The Plant had been in commercial service since April 1993 and was one of the largest privately owned combined cycle gas power stations in the world.
The Plant was located on land owned by SembCorp at Wilton International Site, Teesside. This is adjacent to the Wilton Works, a 1900 acre Teesside complex on which a number of chemical and petrochemical facilities operate – successor organisations to the former ICI works.
The Plant had a dedicated primary fuel supply and three independent sources of standby supplies. The primary fuel was provided through a gas supply agreement (GSA). In the event of supply failure of the primary fuel, three sources of standby fuel were available including natural gas, naphtha and propane. There was a direct connection at Billingham to the British Gas National Transmission system for quantities of natural gas equivalent to those delivered under the GSA. The Plant was also able to receive naphtha and propane through onshore pipelines under the SSSA agreement with SembCorp from their storage tanks and caverns at Teesside.
Brown and Mason's works included:
Site establishment (including provision of out of hours security)
Full intrusive structural investigation
Pre and post-demolition CCTV surveys
Removal and safe disposal of all asbestos
Recovery and disposal of residual products in all process plant / equipment
Soft-strip
Dismantling and removal of pipework and cables
Demolition of all buildings to slab
Infilling of voids
Throughout the project Brown and Mason worked in close proximity to live services.  The plant had not been fully decommissioned prior to start on site and the company had to work closely with GDF Suez and their advisers while remaining decommissioning works were carried out.  There was also a substation adjacent to the site which remained live throughout works.
Although there are no asbestos containing materials on the site, Brown and Mason did have to remediate a significant amount of Refractory Ceramic Fibre material.  This was mitigated, as per Client requirements, through a cut and lift method.