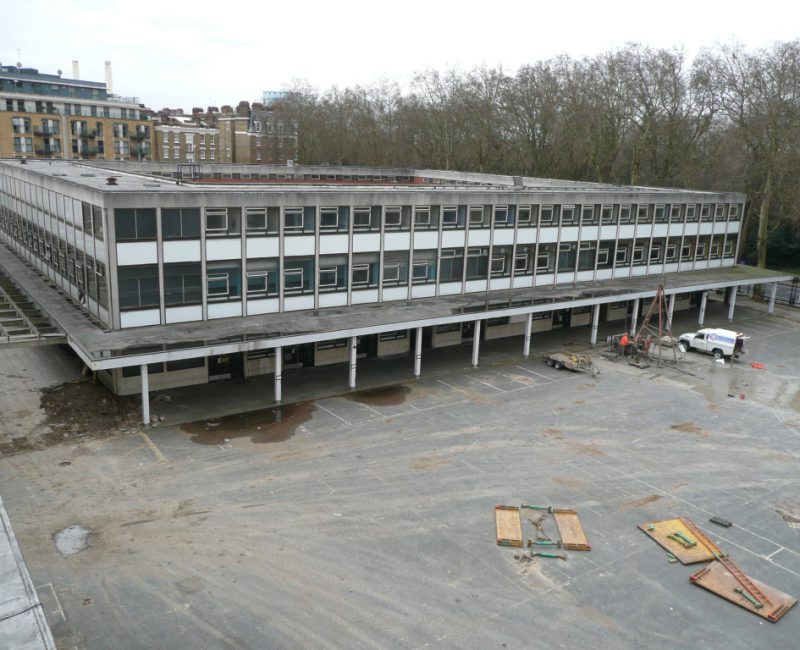 Chelsea Barracks
The Chelsea Barracks demolition project involved the demolition of buildings and structures on this prestigious regeneration site down to the underside of ground/basement slab level. This included excavation and removal of in-filled basement areas to previously demolished original buildings.
The majority of the buildings ranged from 2 to 5 storeys, however there were also 2No 15 storey residential tower blocks located within the eastern corner of the site. The project also included the removal and disposal of asbestos material from the various buildings and structures.
The Chelsea Barracks site was roughly triangular in shape with an area of approximately 5 hectares. The site was and is bounded to the north by housing and to the southwest and southeast by public highways.
Due to the size of the site and the close proximity of local residents, businesses and amenities, it was necessary to take particular care to minimise the impact of demolition activities.
Dust sprays were used as much as possible to minimise the effect of dust on local residents; and a complex Traffic Management Plan was developed to minimise the impact of lorry movements.
A system of stakeholder liaison was put in place, with Brown and Mason taking on the role of passing information to stakeholders (leafleting and displaying information on boards); and providing a helpline for enquiries.