BAM Present on Explosive Demolition
In the past few months Terry Irving, BAM's head of business development and marketing, has visited Barcelona and Prague to present on the technical and detailed aspects of explosive demolition events.
Barcelona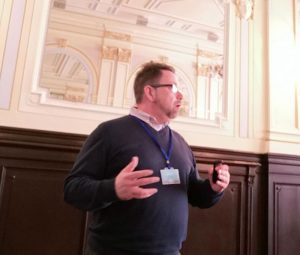 First up was the 5th Annual Decommissioning and Demolition Forum for High Hazard Process Plants: Fossil-Fuel Power Plants, Chemical/Petrochemicals and Refineries running from March 7th-8th in Barcelona. The forum was hosted by the TBM Evolution Group, an experienced business event organiser, focused on bringing innovation and the latest information to relevant target industries.
The forum covered the following areas:
Learn about how latest regulations and market drivers are affecting the future
asset closures in heavy industrial sector
State-of-the-art techniques for demolition and dismantling
How to approach decommissioning project planning and procurement
Prioritising Health, Safety and Environment in decommissioning projects
Terry's presentation on The Technical and Detailed Aspects of Explosive Demolition Events took place on day two of the forum, covering:
Brown and Mason: 50 years' experience
Rugeley Site History
Pre-Event Public interaction
Rugeley Event FGD Ducting Pre-Planning – Technical
Event Health and Safety
Blow Down Event
Post Blow Down
You can download the full agenda here.
Prague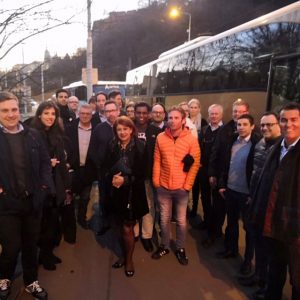 Just 13 days later, Terry headed off to Prague, where Brown and Mason were Business Development Sponsors for the 2nd Annual Europe's Decommissioning and Demolition of Conventional Power Plants Forum running from 21st-22nd March.
The forum covered the following Key Practical Learning Points, with speakers from all over Europe presenting:
From shutdown to decommissioning and demolition (preferred)
Power Station Closure – Be Prepared
Safety I & II – why you need both
Decommissioning and Demolition is always unique
Selling your site – with undemolished station though with value add and
limited liabilities
Financial Implications on the phase-out of conventional PP
Demolish one station vs. a program – what makes the difference?
The Technical and detailed aspects of Explosive Demolition Events
Futur-e Project
Operator and Contractor interaction in demolition stage
Case study from the Petrochemical Industry
The challenges of Explosive Demolition in The Bahamas
Strategic management for asbestos removal and environmental radiation
End of Life Power Plants – Options & Opportunities, Project Planning,
Pitfalls and Procurement
Innovative explosive technologies and methods: Enhancing safety and
efficiency in explosive demolition
Terry once again presented on the Technical and Detailed Aspects of Explosive Demolition, an area that Brown and Mason are industry-leading experts in.
Areas covered included:
Pre-Planning Detail
Pre-Planning Technical
Explosive Material
Explosive Techniques
Blown Down Event
Post Blow Down
You can download the full agenda here.