Bringing Down The Boiler Houses
Another Successful Blow-down for Brown & Mason
Local crowds gathered in their masses yesterday to witness the impressive explosive event at Kingsnorth Power Station. Brown & Mason safely demolished the 20,000 tonne, 67m high boiler houses 3&4 of the former power station in Medway.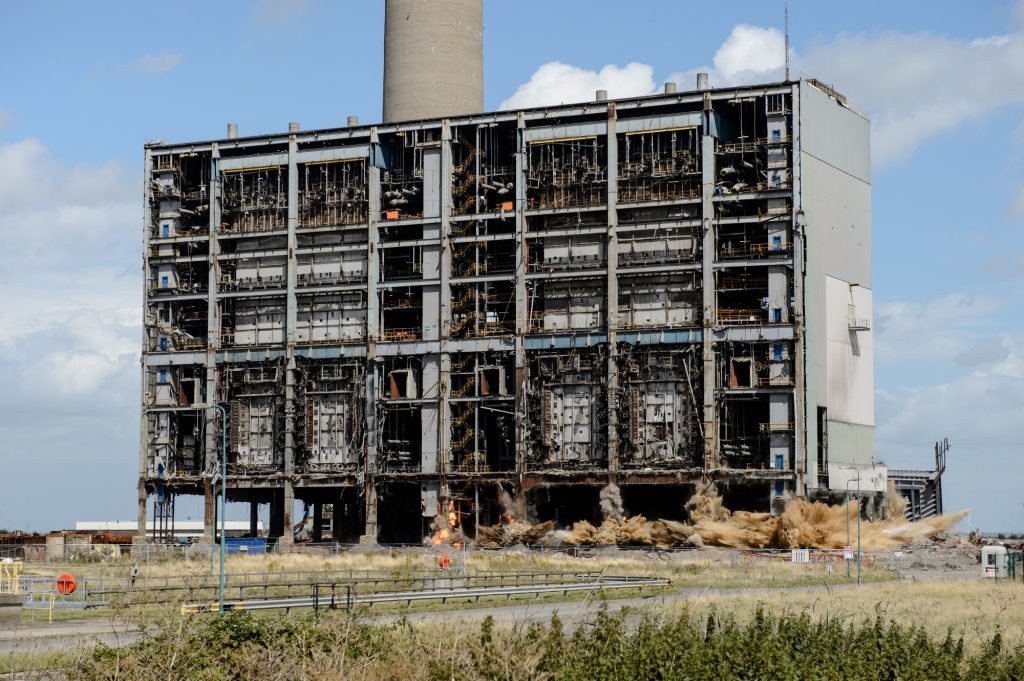 Due to the sheer size of the structure, our Engineers installed 200 kg of explosives and two different types of charges. The 25kg of shaped charges cut their way through the supporting legs; the 175 kg of kicking charges then swept out the columns from underneath the massive structure.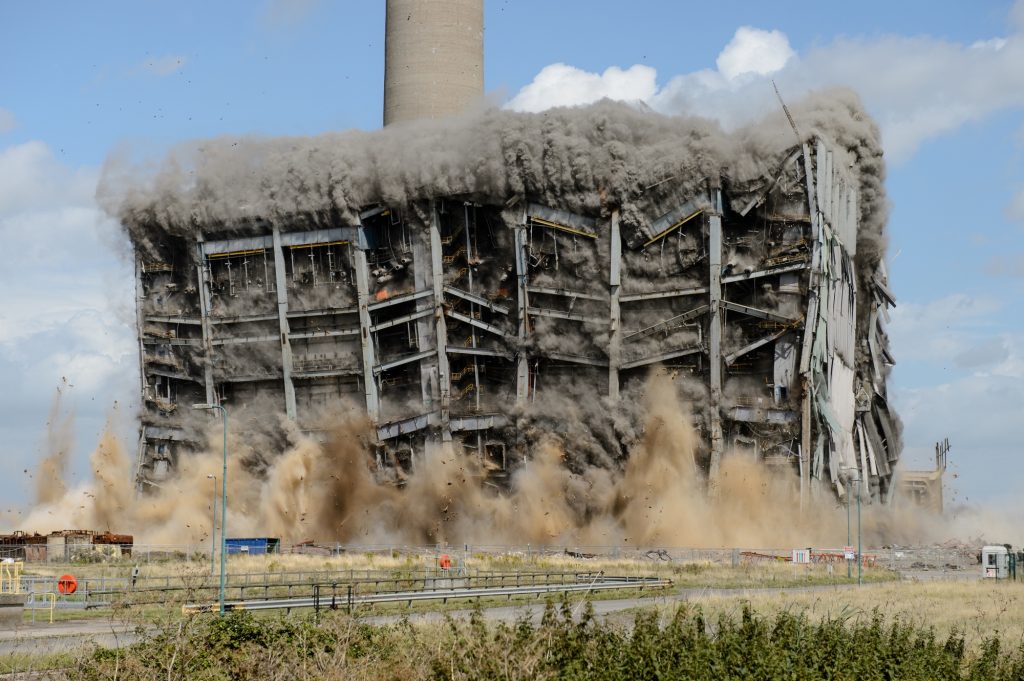 It will take around three months to process the enormous stockpile of material created by the event. Demolition excavators were sent in straight away to sort through the mountain of metal, which will be processed into smaller pieces and transported to Tilbury dock for export.
Alex Hadden, (Event Controller) commented: "Yesterday's event was a huge success. It was great to see the crowds of people enjoying this spectacle from a safe distance."
This explosive event marked one of the last at Kingsnorth, with the iconic chimney being next on the schedule.